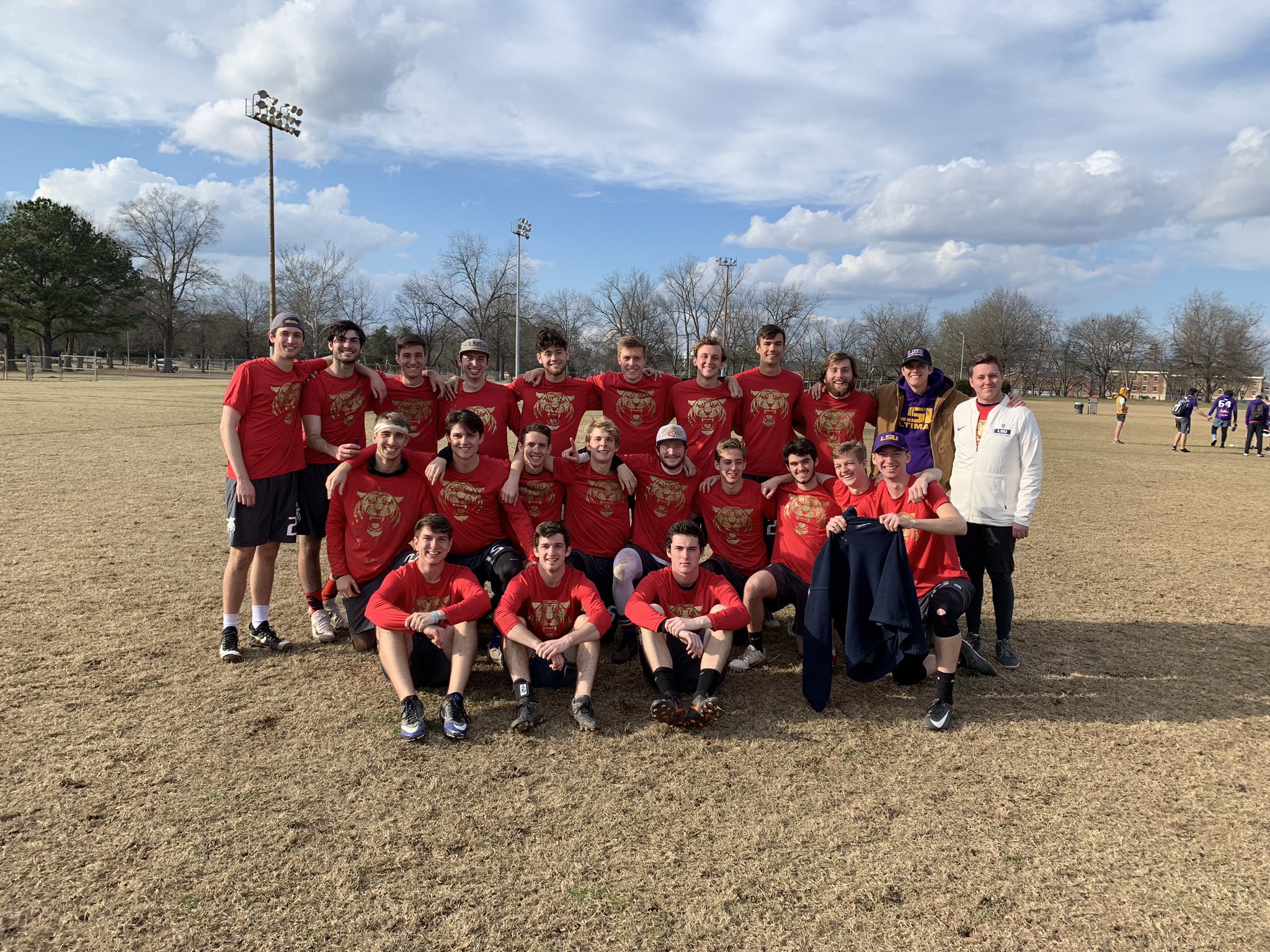 Congrats to the 2019 T-Town Throwdown Champions; LSU.
Our A team has started off their season strong by breaking seed and coming in 5th place, losing to the two teams in the finals by only one point each. B team also came out strong and broke seed and giving Illinois St. B a close game.
Despite some inclement weather pushing the tournament back a week, T-Town Throwdown XV had the largest number of participating teams (19) which included our first ever B-team bracket.  We look forwards to seeing everybody again and again this season as well as next year.